世界中国介绍
Introducing The World and China
《世界中国》杂志(前名"欧洲丝绸路)由匈籍华人纳吉·麟女士在2006年三月创办。匈牙利前总理麦杰希·彼得与中国前副总理邹家华担任顾问委员会主席,总部设在被誉为"多瑙河上的明珠"匈牙利。
杂志内容主要以文化、艺术、外交、政治、教育为主题,主要栏目包含高端访问、中外建交,合作交流,异国文化等。全刊以图为主, 文字为辅。
发行量为10000册。 邹家华先生曾为本刊题词,以示肯定与支持。
除杂志本身功能之外,杂志社还成功地主办或承办了各类文化活动与商务会议,促进了中西文化交融及经济贸易领域的合作,为世界文化走向中国搭建了有利的平台,为中国文化艺术走向世界起到了极大的推动作用。
"The World and China" Magazine, formerly called "European Silkroad" Magazine, has been established in March 2006 by Hungarian citizen Ms. Lin Nagy. Chairmen of its advisory board are Mr. Peter Medgyessy, former Prime Minister of Hungary, and Mr. Zou Jiahua, former Deputy Prime Minister of China. The seat of the magazine is located at the "Pearl of the river Danube", in Hungary.
Main headings of the magazine are: culture, art, diplomacy, politics and education, while main topics include: top level interviews, diplomatic relations between China and foreign countries,cooperation and communication, foreign culture etc. The magazine is mostly dominated by photos, text sections play a secondary role in the layout.
It is published in 10,000 copies. The calligraphy on its front page was done by Mr. Zhou Jiahua, symbolizing his definite support for the magazine.
Besides publishing the magazine, the Editorial Board is also active in organizing or co-organizing various cultural and business events, thus promoting cultural exchange as well as business and trade cooperation between China and foreign countries. These events serve as effective platforms for introducing foreign culture into China and at the same time render opportunities for the world to learn more about Chinese art and culture.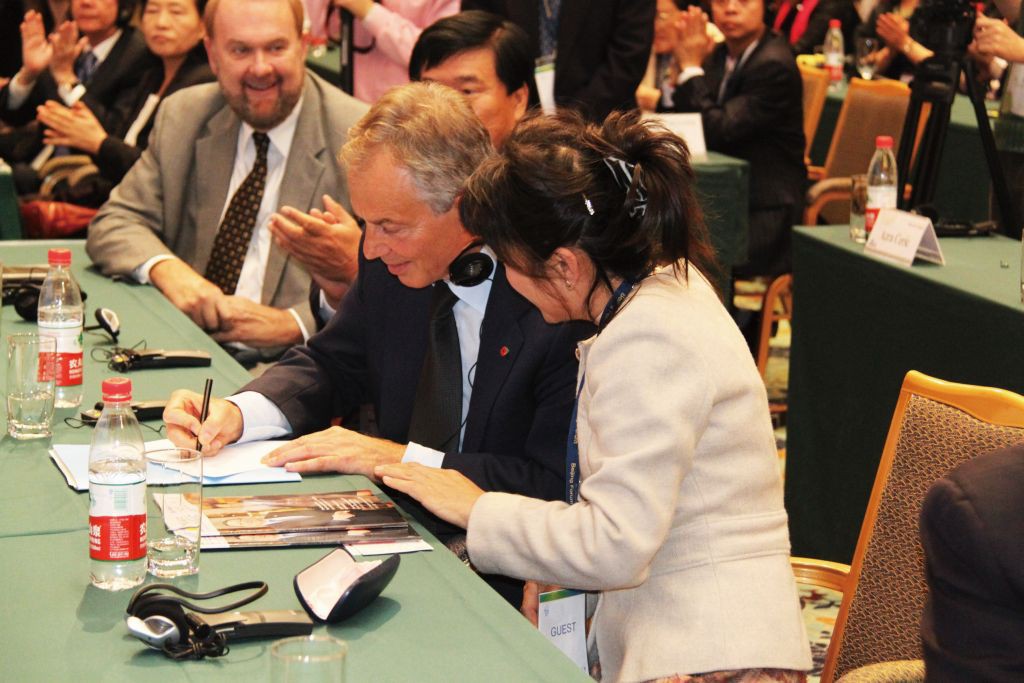 英国前首相布莱尔先生为本刊杂志题写英文刊名。
Former British Prime Minister, Mr. Tony Blair, has written the English language title of the magazine appearing on the front page.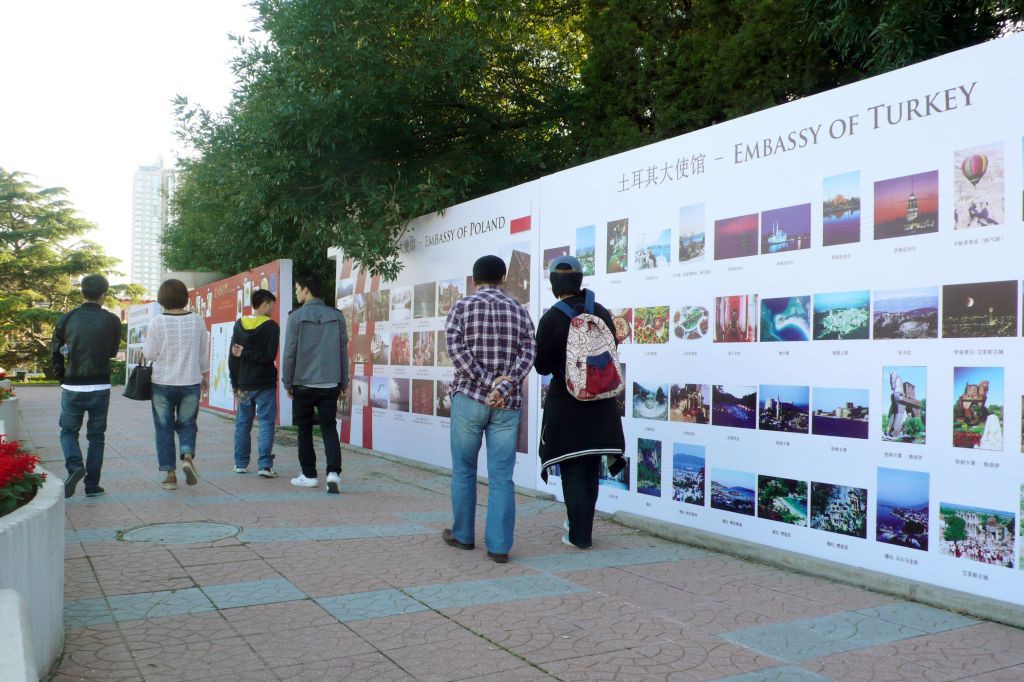 2013年在北京最大公园与朝阳区对外友好协会举办第十节朝阳国际风情节。为13个驻华大使馆举办图片展。
Within the framework of the 10th Beijing Chaoyang International Spring Carnival and in cooperation with the Association for Friendly Foreign Relations of Chaoyang District, an exhibition for 13 embassies has been organized by the Editorial Board of the magazine in the largest public park of Beijing in 2013.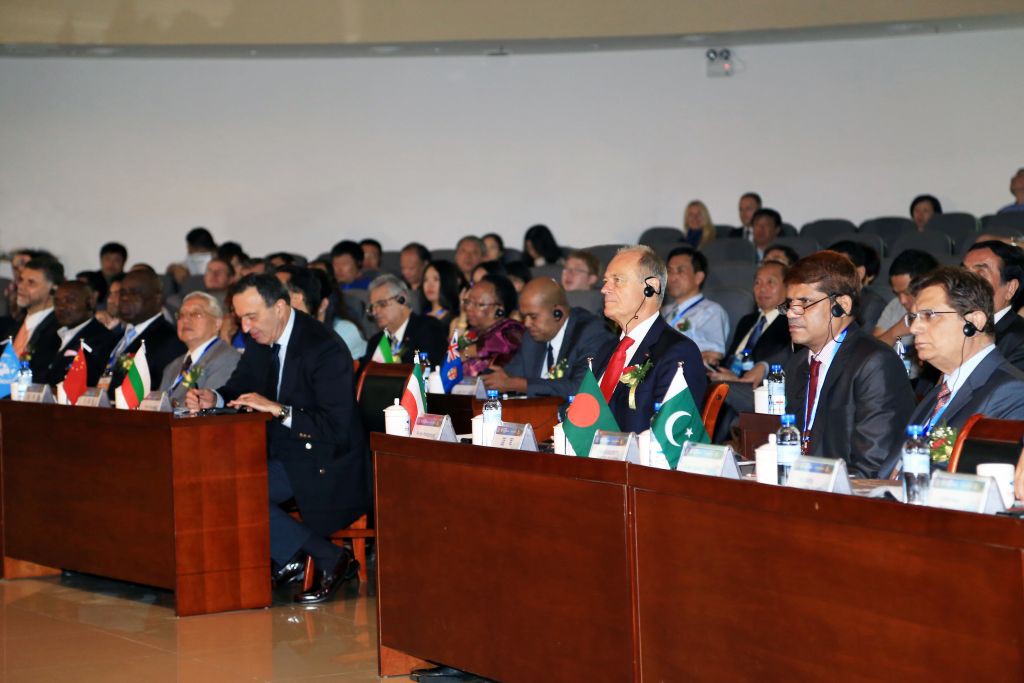 在贵州镇远为企业举办2014年国际旅游论坛, 出席国家达40多个,9位驻华大使以及前总统和前总理。
The 2014 Zhenyuan International Tourism Forum has been organized by the magazine for business entities in Zhenyuan City of Guizhou Province. We had more than 40 countries, 9 ambassadors, former president and former prime minister participating at the forum.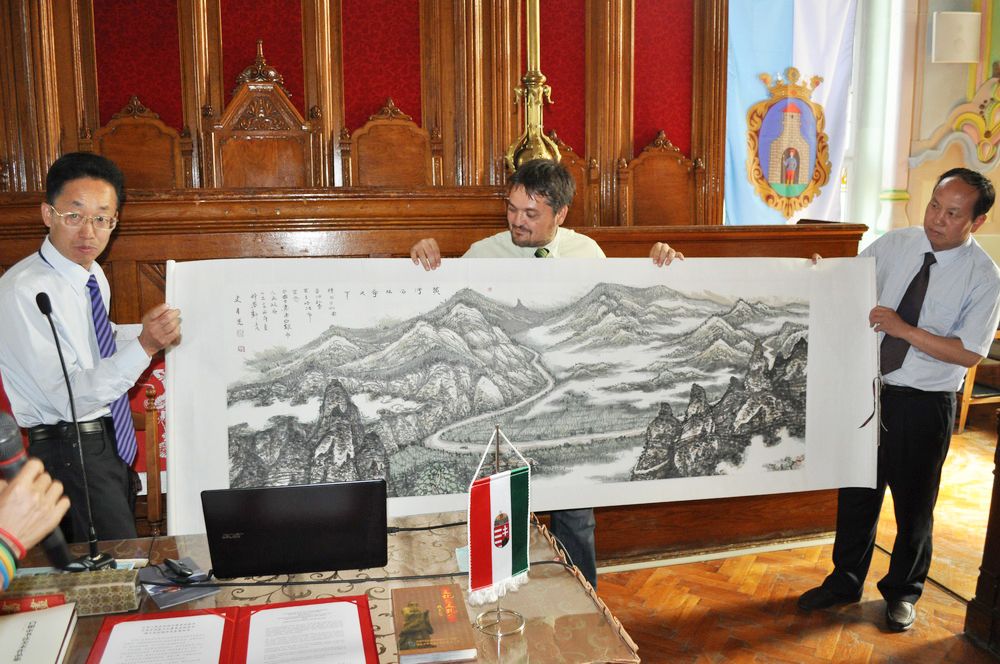 由于与个国驻华使馆的密切关系,杂志社至2012年以来为多个地方政府牵线搭桥,建立友好城市。至今为止已为贵州,浙江甘肃省二线城市成功建立友好城市。图为匈牙利小可市与白银市在白银签署友好城市意向书。白银市派代表团回访匈牙利小可市,在市里参观。
Because of the close relation with foreign embassies in China, the magazine since 2012 has also assisted and helped Chinese and foreign local governments in contacting each other, learning each other and establishing sister-city relation with each other. Up until today, the magazine mediated the formation of sister-city relations with local governments of Guizhou, Zhejiang and Gansu provinces. Shown on the photo is the signing ceremony of the agreement on establishing sister-city relation between Kiskunfelegyhaza city of Hungary and Baiyin city of China during the visit of the delegation of Baiyin city to Kiskunfelegyhaza, Hungary.